Hot Digital Ultrasound Scanner 7.5MHz Linear Probe Laptop B-Ultrasound Machine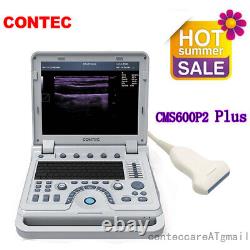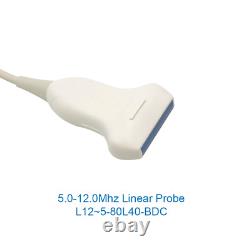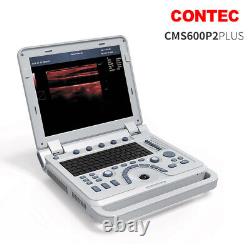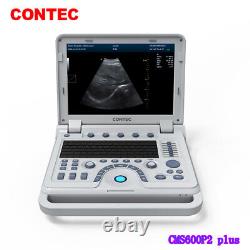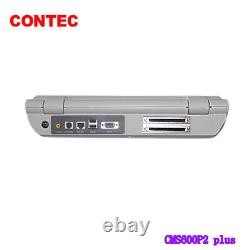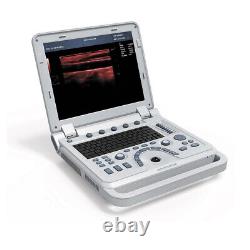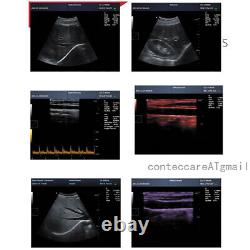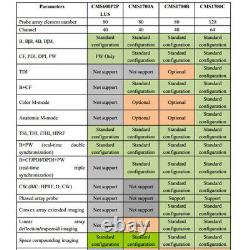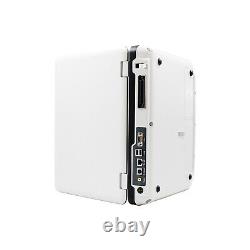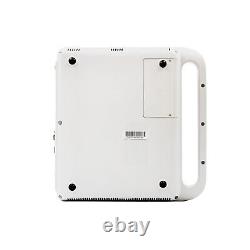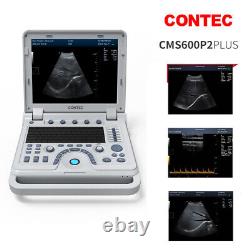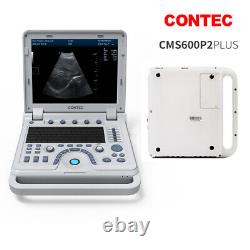 Hot Digital Ultrasound Scanner 7.5MHz Linear Probe Laptop B-Ultrasound Machine. We are facotry, any product can give you 10% discount.
Please contact me Whatsapp:+8615243475232, conteccare AT gmail com. CMS600P2PLUS is a B-Ultrasound Diagnostic System with high resolution and PW Doppler. The system is mainly suitable for the ultrasonic examination of abdomen, obstetrics and gynecology, small organs, urology, etc.
It adopts advanced image processing technology such as digital beam forming technology, tissue harmonic imaging (THI), image speckle suppression, etc. And digital integrated graphic management system, and the internal professional measurement software package can fully meet the clinic diagnostic requirement. Built-in lithium battery, the device can work continuously for up to 2 h after fully charged. Store the patient data by 128 G hard disk. Advanced Digital Beam Forming (DBF) technology.
Working mode: B, 2B, 4B, B/M, M, PW. Software packages: routine, abdomen, obstetrics, gynecology, vessels, small organ, urology, etc. Scan depth: 250 mm max. Extended interface: two probe interfaces, two USB interfaces, one VIDEO interface, one S-VIDEO interface, RJ-45 interface, one VGA interface. Type of probe: Convex Probe, Micro Convex Probe, Trans-Rectal Probe, Trans-Vaginal Probe, Linear Probe.
Type of protection against electric shock: class? Degree of protection against electric shock: type BF applied part.
Operating voltage: AC 100 V 240 V. Operating frequency: 50 Hz/60 Hz. Power consumption: = 100 VA. One linear probe (7.5 MHz). Dimension: 370 mm (L) × 360 mm (W) × 80 mm (H).
Weight: 6.5 k g. 1examination of abdominal tissues including: liver, gallbladder, spleen, pancreas, kidney, uterus, bladder, prostate, etc. 2assessment of fetal growth and fetal maturity in obstetric diagnosis.
Be mainly used for examination of heart and abdominal tissues. Be mainly used for examination of rectum. Be mainly used for gynecological examination. Be mainly used for neonate, musculoskeletal system, peripheral vessels, small organs breast, thyroid, testis, etc.
1Contain rich software packages, which can fully meet the requirements of clinical diagnosis. 2PW mode and pseudo-color function.
By China : Generally, about 2-3 weeks. Food and Drug Administration and state and local regulatory agencies. The Fingertip Pulse Oximeter is registered on the Australian Register of Therapeutic Goods (ARTG) with the code 197923, and certified by FDA of United States and CE, TUV of Europe.
The Fingertip Pulse Oximeter that is FDA 510K Approved. 100% satisfaction is our goal! Contec Medical Systems focusing on research, manufacture and distribution of medical instruments, was founded in 1992 as a high-tech company.
We have us stock in IL, United States. We are looking forward to establishing a successful business relationship with you. Welcome to be our agent. Only english user guide, if you need any other language, please contact me.