Portable Color Ultrasound Scanner Color Doppler Linear/Convex/Vaginal 3 Probes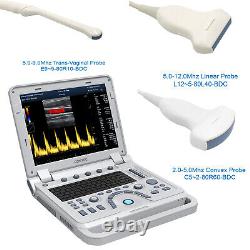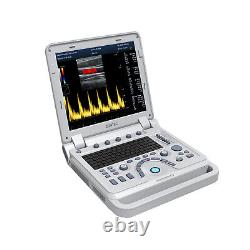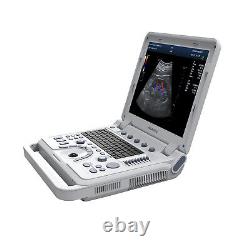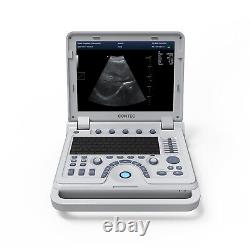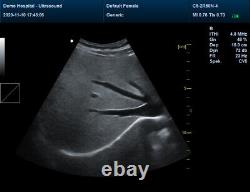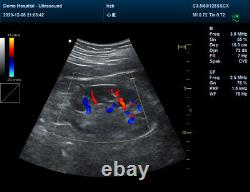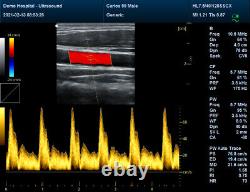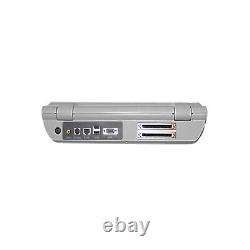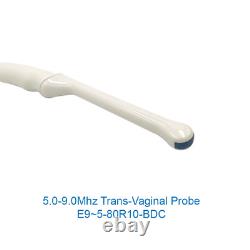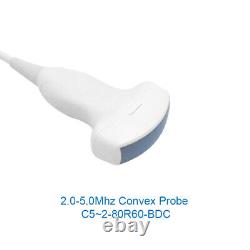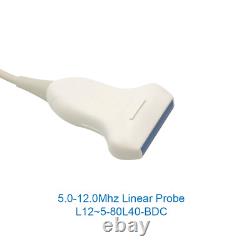 CMS1700A is a color Doppler ultrasonic diagnostic device with high resolution, which has a powerful computer processing platform. The system is mainly suitable for the diagnosis of abdomen, heart, peripheral vessels, breast, obstetrics and gynecology, small organs, urology, muscle, incretion and pediatrics, etc. It adopts Doppler ultrasound imaging technology, advanced image processing technology such as digital beam-forming technology, tissue harmonic imaging (THI), image speckle suppression, etc.
And digital integrated graphic management system, and the internal professional measurement software package can fully meet the clinic diagnostic requirement. 1 Color Doppler (CF), color power Doppler imaging (PDI).
2 Pulse spectrum Doppler (PW). 3 B+CF Color double-frame real-time imaging. 4 Linear array deflection/trapezoid imaging, contrast imaging.
7 Tissue harmonic imaging (THI). 1 Display depth: = 300 mm.
2 Sync implementation of three modes (B+CFM/PDI+PWD). 3 Extended interface: VIDEO interface, S-VIDEO interface, RJ-45 interface, USB interface, VGA interface.
U Type of protection against electric shock: class? Degree of protection against electric shock: type B applied part. U Operating voltage: AC 100 V240 V. U Operating frequency: 50 Hz/60 Hz.
U Power consumption: = 100 VA. Dimension: 370 mm (L) × 360 mm (W) × 80 mm (H). Examination of abdominal tissues including: liver, gallbladder, spleen, pancreas, kidney, uterus, bladder, prostate, etc. Assessment of fetal growth and fetal maturity in obstetric diagnosis. Be mainly used for examination of heart and abdominal tissues.
Be mainly used for examination of rectum. Be mainly used for gynecological examination. Be mainly used for neonate, musculoskeletal system, peripheral vessels, small organs breast, thyroid, testis, etc. 1 Contain rich software packages, which can fully meet the requirements of clinical diagnosis.
3 Sync implementation of three modes (B+CFM/PDI+PWD). You pay us what you see on the invoice, i. FDA declaration: The sale of this item may be subject to regulation by the U.
Food and Drug Administration and state and local regulatory agencies. All of our products are CE approved. Please kindly check the copy of the certificate in the listing below. Or replace item for you free of charge. Our product line covers a wide range of 13 categories.
Most of the domestic hospitals are our customers. Contec hopes to cooperate with international companies to supply more innovative design and advanced technology products We sincerely welcome you to become one of our global partners. We are looking forward to establishing a successful business relationship with you.