Uniden BCD436HP Digital Handheld Scanner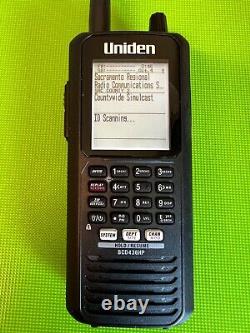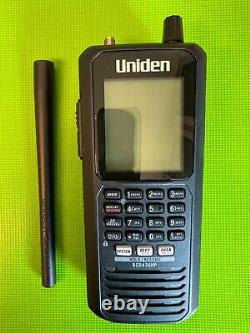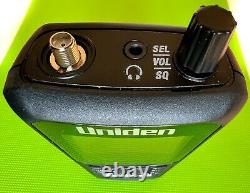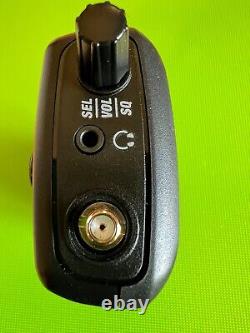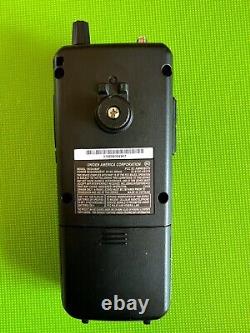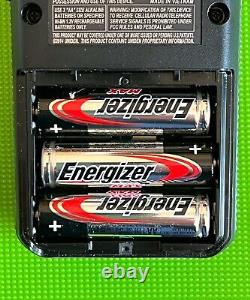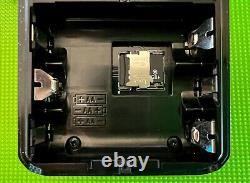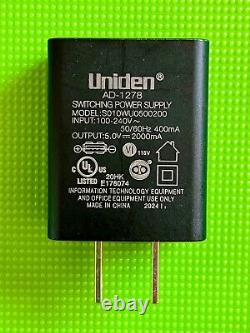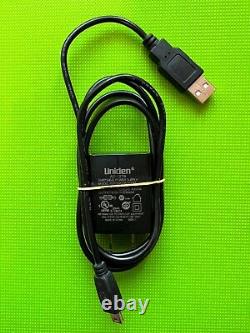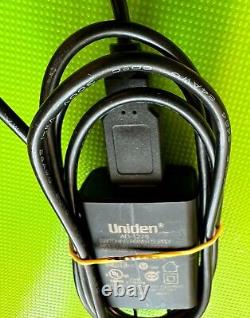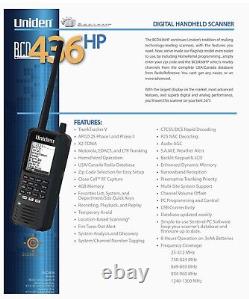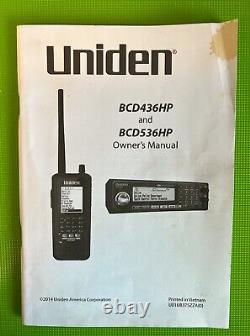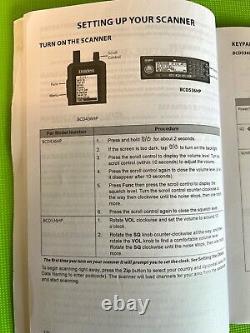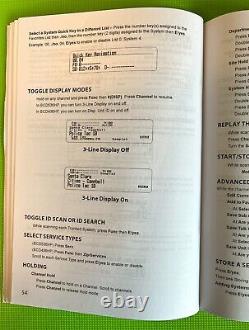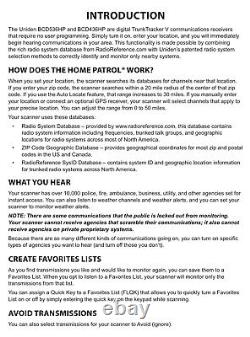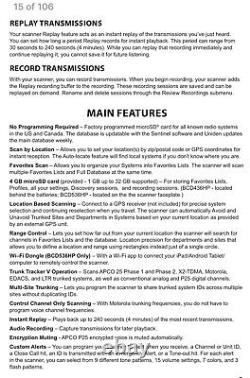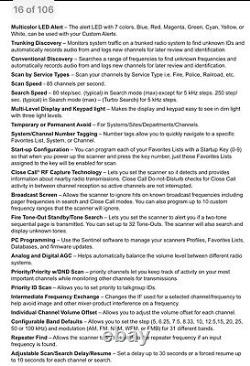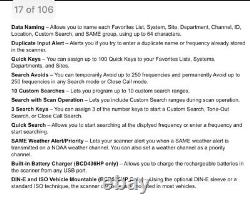 Uniden BCD436HP HomePatrol Series Digital Handheld Scanner. ENTER YOUR ZIP CODE into the scanner, UPDATE THE DATABASE EASY! VERY LIGHTLY USED, but in EXCELLENT CONDITION. There may be a few slight cosmetic blemishes such as tiny, almost imperceptible nicks/scratches or dust particles on the exterior case somewhere. Look at the photos and ASK ME if there's any info you need that I haven't provided below. Uniden BCD436HP Scanner with stock antenna. Uniden Charger and Charging Cable for this unit. Physical (paper) owner's manual that came with the unit, complete with a small coffee stain on the front (see photos). Loaded with 3 fresh Energizer AA alkaline batteries. Don't use the charger when the radio is loaded with alkaline batteries! Radio will alternatively run on 3 AA rechargeable NiMH batteries (not included). If you load the radio 3 of those, THAT'S when you'll use the charger. This SCANNER does ALMOST EVERYTHING. See specifics later in the description. Start scanning and listening INSTANTLY by entering your zip code!
Receives both digital and analog TRUNKED SYSTEMS and CONVENTIONAL (non-trunked) transmissions. Uniden provides free Sentinel software (download) for programming your scanner, and updating the national frequency database and communication systems of choice by geography.
Extensive coverage of many public service as well as private sector bands from 25 MHz to 1300MHz (see details below). Program by entering zip code or GPS coordinates, or manually, or from a computer (PC only, but it can also be done on a Mac with a workaround). There's a lot of valuable info there.
This scanner will make and store audio of radio transmissions! There's a factory-provided 4 GB micro SD card in the unit (easily changed out for a higher capacity one, up to 32 GB). This unit has tons of great features. Uniden's Features List for the BCD436HP.
ASK questions if you have'em, because. NOTE: I bought this new, but used it very little. It's an absolutely GREAT scanner for most communications systems in the covered bands, but the one thing it may have an issue with is SIMULCAST trunked systems (systems in which multiple base stations transmit the same voice or data signal on the same frequency at the same time). To properly receive those, depending on your distance from the base station sites, you may have to attenuate (weaken) the incoming signal by using an antenna with less gain. I live in an area covered by a simulcast system, but to my understanding, many or most trunked systems are not simulcast. It worked for me, but I wanted to use the stock antenna for receiving other systems too, and I didn't want to change antennas back and forth. Simulcast trunked systems are only one subset of all the trunked public safety radio systems, and it's possible to use this scanner for them, and can even be easy under some circumstances, but it's best to check. Performance on non-simulcast systems is great.
This item is in the category "Consumer Electronics\Radio Communication\Scanners". The seller is "kagaetjens" and is located in this country: US.
This item can be shipped to United States.
Brand: Uniden
Type: Portable/Handheld
Communications Protocol: Digital (Conventional), Analog, Digital (Trunking), Analog (Trunking)
Memory: 100 Channels
Model: BCD436HP
MPN: BCD436HP
Band: UHF, VHF, CB, 10, 6, 2, 1.25 Meter Amateur Radio, 70 cm Amateur Radio, 800 MHz, HF