Whistler Handheld Radio Scanner Black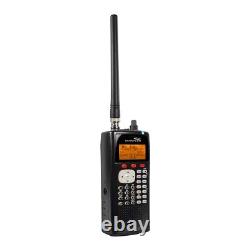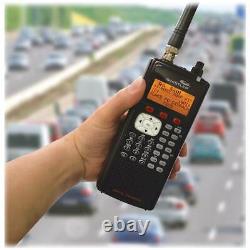 Whistler - Handheld Radio Scanner - Black. Monitor traffic and keep in touch with this Whistler handheld scanner radio. Combining two functions into one device, this unit lets you scan incoming channels while staying in touch via two-way radio. Use Virtual Scanner on this Whistler handheld scanner radio to program 21 scanner configurations for versatile use in a variety of situations. V-Scanner Technology Allows you to save complete radio configurations within the radio, for recall into main memory as needed in the field. Twenty one V-Scanner Folders are provided, each capable of storing over 1,800 objects. SKYWARN Storm Spotter Function Automatic Adaptive Digital Tracking Adapts to multipath or fading for P25 digital systems. Object Oriented User Interface Exclusive to Whistler designs, features common data entry, browsing and control methods are used for every scannable object. All are programmed and stored in the same way. Scan List Functionality allows you to arrange, group and scan objects according to your preference. Multi-System Trunking Scans most common trunked radio system signaling formats, including Motorola, EDACS, LTR and P25 trunked radio networks. Both talkgroup and individual call monitoring are supported.
Digital AGC Instantly compensates for low user audio levels that are common on digital systems. LTR Home Repeater AutoMove Takes the guesswork out of programming LTR trunking systems when the home repeater order is not known.
P25 NAC Functionality P25 NAC is used to provide selective squelch operation on conventional digital channels. High Speed PC Interface Use a USB Scanner programming cable for full duplex mode at 6 times the speed of previous scanner models for PC transfer and 8 times the speed of previous models for radio to radio cloning. Real-time Signal Strength Indicator Shows relative strength of received signals. Prices and offers are subject to change.